Cloudinary's media experience management platform wins 2020 MarTech Breakthrough Award for Best WordPress Plugin for its AI tagging feature
Cloudinary, the AI-based cloud solution for image and video management and digital asset management (DAM) with smart search capabilities delivering optimal digital experiences for many of the world's top brands, today announced that it has been selected as the winner of the "Best WordPress Plugin" award in the third annual MarTech Breakthrough Awards. Conducted by MarTech Breakthrough, a leading market intelligence organization that recognizes top companies, technologies and products in the global marketing, sales and advertising technology industry today, Cloudinary was honored for innovation in media experience management.
The Cloudinary for WordPress Plugin allows WordPress users to transform images and videos for optimal delivery and performance, faster and more efficiently, without ever needing to leave the WordPress UI, making it easier for WordPress users to tell engaging visual stories across all channels and touchpoints. Unlike other solutions, which offer simplistic integrations to media libraries, the Cloudinary for WordPress Plugin enables WordPress users to not just find media assets, but to also organize, select, transform and utilize Cloudinary's Digital Asset Management (DAM) smart search capabilities.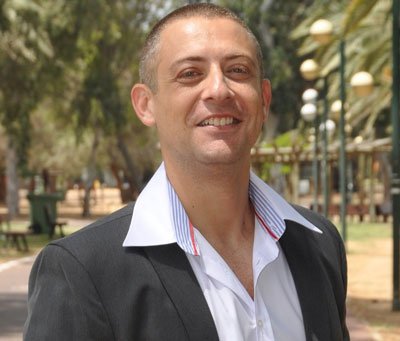 "Anyone managing a website's media experience today needs to balance many priorities in equal measure: user experience, audience engagement, responsive design, media management and site performance," said Ariel Shiran, senior director of product, Cloudinary. "Brands relying on our Plugin are able to more easily create visual-rich websites while cutting their content publishing times in half. We are proud to receive this MarTech Breakthrough Award in recognition of the team's success, and look forward to extending the benefits of Cloudinary to the broader WordPress ecosystem."
A WordPress VIP Technology Partner, Cloudinary is utilized by hundreds of thousands of users around the world, from small startups to large enterprises covering every image and video-related need. Key Cloudinary WordPress Plugin features include:
Easy, single-click setup and installation with no coding or configurations.
Automatic optimization and application of specified global transformations to pre-existing media upon plugin installation as well as all future uploads.
Taxonomy level transformations allow users to set transformations by "category" or "tag" and apply these in real time.
Optional automatic, bi-directional sync with Cloudinary and WordPress media libraries.
Embedded integration with Cloudinary's Digital Asset Management (DAM) solution, delivering elegant, easy-to-use UI, folder-based browsing, and AI-powered search and tagging, offering a single source of truth to ensure a more efficient management of media assets.
Automatic responsive images for optimal delivery across various devices and resolutions.
Full integration with WooCommerce, the widely used open-source eCommerce platform.
Support for both Gutenberg (aka Block Editor) and classic WordPress editors for easy post and page editing and design.
Optimal rich media content delivery to users worldwide via multiple built-in content delivery networks (CDNs).

"Cloudinary is the market leader in comprehensive cloud-based image and video management, and the company's WordPress Plugin is a testament to Cloudinary's commitment to innovation and is a strong addition to its product portfolio," said James Johnson, managing director, MarTech Breakthrough. "Cloudinary's WordPress Plugin is a breakthrough in work productivity and ease of use for millions of businesses, especially because images and videos are such a critical component for today's modern marketing team. We are thrilled to recognize Cloudinary on its innovation and achievement in the 2020 MarTech Breakthrough Awards program."
With more than 40 billion assets under management and 6,500 customers worldwide, Cloudinary delivers visual experiences that inspire and connect. Brands like Atlassian, Bleacher Report, Grubhub, Hinge, Lyft, NBC, Mediavine, Peloton, Petco and Under Armour are seeing significant business value in using Cloudinary, including faster time to market, higher user satisfaction and increased engagement and conversions.