Emmanuel Olivier talks about the role of RPA in business. He sheds light on multi-ERP integration capabilities and their benefits for business processes.
1. Can you tell us about your role at Esker?
As Worldwide Chief Operating Officer, I lead Esker's global sales, marketing and consulting activities and supervise financial communication and investor relations. I've been in my current position since 2003 and am proud to say that I've been with Esker for over 22 years!
2. Can you tell us about your journey into this market?
I suppose my journey started all the way back in 1991 after getting my master's degree in Business Administration from SKEMA Business School in Nice Sophia Antipolis, France. From there, I earned a CPA qualification from the state of Pennsylvania. Prior to joining Esker, I spent seven years working as an audit manager for Ernst & Young.
3. What is the role of RPA in reducing overall costs & process redundancies?
RPA essentially functions as a digital team member that's capable of working 24/7 on its assigned task. It works best when used to "push" or "pull" information from one place to another. A good example of this is when AR departments or customer service teams have to retrieve orders from a customer portal or submit invoices directly into customers' AP systems. It's not uncommon for these seemingly simple tasks to require up to 50 clicks to complete. In this type of scenario, RPA is incredibly effective at eliminating those repetitive manual steps that end up costing companies in the form of higher costs, task replication, unfulfilled, unproductive employees and more.
It's worth noting that RPA, despite all its benefits, is not a silver bullet. It serves a very specific and rule-based function and doesn't have the same advanced cognitive capacities as the AI-driven tools. That's why pairing RPA with machine learning and deep learning technologies delivers an added level of efficiency to whatever process is being automated.
4. Why must organizations have multi-ERP integration abilities? What's the benefit across the entire business ecosystem?
We just got out of a period of immense uncertainty and risk. Now, as we're making our way out, global M&As are once again at a record-breaking pace. All the deal-making and business growth taking place means that more businesses are absorbing disparate ERP applications. This isn't a problem on its face, but over time, managing multiple ERPs — all of which have different requirements — can result in significant inefficiencies, functional limitations and overall discontinuity.
When you have a centralized automation solution in place, it creates a harmonizing effect throughout the entire business ecosystem. Data can be shared more easily, access to documents and audit trails is a click away, and there are standardized internal controls in place to avoid errors or security risks.
5. What did the pandemic reveal about business ecosystems?
I think the pandemic just magnified the concept that no company is an island. It showed that growth and resiliency are not possible without a healthy business ecosystem.
At Esker, we often talk about the concept of "positive-sum growth," that is, growth that is built on strong relationships with employees, customers, suppliers … essentially everyone who helps make a business successful.
That's a big part of the push for digital transformation. Automated solutions take all of the tedious work and manual bottlenecks out of the equation so that employees are freed up to do more strategic work and collaboration between customers and suppliers is optimized. Everyone benefits, not just the shareholders.
6. How are employees benefited by automation?
It has a ripple effect. Like I just mentioned, automation frees up employees to focus on more strategic activities. Nobody wants to spend half of their day performing repetitive tasks like data entry — it's time-consuming and creates little to no value for the business. So, not only does automation help employees become more productive and proactive in their interactions with customers and suppliers, it also makes their jobs more fulfilling, which makes it easier to retain existing staff and attract younger talent to your organization.
7. How does Esker's long history working in international markets benefit customers?
Our experience gives us a perspective that not all cloud solution providers can offer. We're one of the few mid-size French companies that has achieved international success, with 14 worldwide subsidiaries and more than 20 employee nationalities. This makes Esker very connected to what organizations of all different sizes and locations are looking for in terms of digital solutions because of our international development strategy.
8. What is the scope of digital transformation when deploying cloud platforms?
It varies from organization to organization. Some are only looking to automate a single process while others have their sights on automating the entire procure-to-pay or order-to-cash cycle. The beauty of a cloud solution — particularly Esker's — is that you can pick and choose. We're not forcing a "one size fits all" approach on anyone or fixing one problem only to create a limitation in the future. We take a lot of pride in being a company that can grow and evolve with our customers. Digital transformation means something different to everyone, and cloud platforms are very compatible with that reality.
9. How can AI and ML help with identifying anomalies and improving business decisions?
Cognitive technologies play a huge role in improving day-to-day business decisions. There's a misconception that AI and ML are completely dehumanized. The reality is that it's a collaboration between humans and machine. It goes back to the idea of using technology to make the lives of employees easier and the concept of positive-sum growth. Anomaly detection is a perfect example of this. Let's say a customer mistakenly orders 10,000 of something instead of 10 — the anomaly detection feature displays a warning for the given product and customer, allowing the CSR to validate the order, fix the amount or contact the customer. There's a lot going on behind the scenes with neural networks and all of that, but the end result is what really matters. It's helping to make every business decision and interaction smarter, faster and easier.
10. What advice would you like to give the upcoming tech companies?
Tech companies should remember one thing: Technology does not matter! I'm mostly kidding, of course, but my point is, technology only matters as a response to a problem affecting people, businesses, customers or stakeholders. At the end of the day, the value of what we do only comes from making somebody's life easier or more fulfilling or making businesses more effective so they can serve their customers better and thrive on their talent. Technology itself does not matter, but what it can do is gold!
11. What movie inspires you the most?
I will have to leave the business world on this one and try to pick one that speaks to both French and American people. The Intouchables is a French film that tells the story of an unlikely friendship between an ex-convict who feels excluded by society and a rich man who became quadriplegic due to a paragliding accident. Based on a true story, it tells you that whoever you are, or whatever you suffer from, there is a way forward if you dare to open up to others.
Actually, it's not that far from the positive-sum growth that we preach in the business world at Esker.
12. We have heard that you have a very joyful work culture, we won't mind having a look at some of the pictures?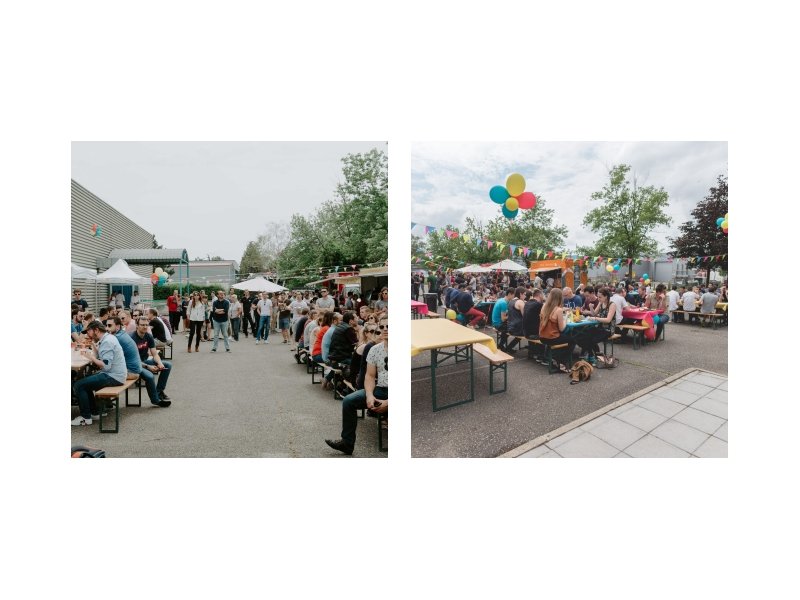 As Worldwide Chief Operating Officer, Emmanuel Olivier leads Esker's operations worldwide, covering sales, marketing and consulting activities. He also supervises Esker's finances and is in charge of its financial communication and investor relations. Emmanuel joined Esker in 1999 as Chief Financial Officer and was promoted to his current role in 2003. Prior to joining Esker, he worked as an Audit Manager for Ernst & Young for seven years, including two years in Philadelphia, Pennsylvania (USA). Emmanuel was awarded a Master's degree in Business Administration in 1991 from SKEMA Business School in Nice Sophia Antipolis, France, and earned a CPA (Certified Public Accountant) qualification from the state of Pennsylvania, USA.