To recognize and appreciate the professionals that keep our tech stack going, let's celebrate System Administrator Appreciation Day 2021 with StorCentric and its execs.
System Administrators have forever kept our IT services up and running, making sure that there are no barriers to accessing computer systems. Be it installing a new solution or having to monitor the applications of existing ones, sysadmins are always there for the company's IT stack as well the employees. System administrators are well-equipped with expertise in software as well as hardware solutions of the company, and their work deserves appreciation.
Which is why, the last Friday in July was altruistically claimed as the day of recognizing the efforts of system administrators and other IT workers, by Ted Kekatos. An advertisement in a Hewlett-Packard magazine where the co-workers and colleagues of a system administrator presented fruit baskets and flowers to this sysadmin in appreciation for installing new printers, inspired Ted to create a special day dedicated to system administrators and IT professionals aka System Administrator Appreciation Day.
"Over this past year, the criticality and immeasurable value of SysAdmins took center stage as the world was sent home to work, learn, shop, and do virtually everything else. And while many of us know it was far easier said than done, SysAdmins were tasked with ensuring secure and ongoing access to information, applications and communication. Successfully accomplishing this alone rightly earned SysAdmins star status in their organizations.
However, we know their responsibilities didn't stop there. On their exponentially growing to-do list, was another key challenge — remaining vigilant and prepared to defend against the growing number of cybercriminals and attacks from ransomware and other malware. It was impressive to see the number of SysAdmins that elevated their backup strategy from basic to unbreakable. In other words, they knew that for today's ransomware they needed to protect backed up data by making it immutable and by eliminating any way that data could be deleted or corrupted. Unbreakable Backup helped them to do just that by creating an immutable, secure format that also stores the admin keys in another location for added protection. With these capabilities in-hand, these savvy SysAdmins alleviated their worry about their ability to recover — and redirected their time and attention to activities that more directly impacted their organization's bottom-line objectives. And that is indeed something to appreciate!"
It is extremely important to celebrate the work and efforts put in by our sysadmins to keep the systems working effectively, and fuel the productivity of other employees, which is why organizations are now committing themselves to recognize their system administrators in different ways and traditions.
"We were reminded time and again over this past year just how much we should appreciate our SysAdmins. In addition to their virtually countless traditional responsibilities, we saw and continue to see so many that have risen to tirelessly fight the ever-increasing ransomware threat with smart strategies designed not only to avoid, but to recover – quickly, efficiently, affordably and completely from successful attacks.
Indeed, ransomware continues to evolve and become increasingly intelligent and ruthless, employing such capabilities as watching for cloud account credentials, deleting backups and cloud storage, and then encrypting everything and demanding a ransom. So many SysAdmins know however, that the right backup can be an organization's ransomware recovery panacea.
For instance, many of today's major cloud providers now offer object locking (i.e., WORM or immutable storage). SysAdmins can mark objects as locked for a designated time period, preventing them from being deleted or altered. They can then layer on a backup solution that has been engineered to integrate seamlessly with this new object lock feature to create immutable backups. And, with powerful policy-based scheduling to predict when those backups will leave the retention, they know their organization will always have point-in-time backups that ensure business continuity — while avoiding the necessity of paying a single penny in ransom.
For this and countless other reasons, we are reminded today why SysAdmins have finally emerged from the shadows and taken their rightful place among the highly appreciated heroes of our IT departments."
Companies can now celebrate their IT teams in simple ways and gestures that are meaningful and genuine. Some examples of those are –

Gift your System admins gadgets of their choice this System Admin Day
IT and gadgets go hand in hand, and most of the sysadmins are really intrigued by the attributes and applications of new technologies and gadgets. You can have your IT team drop in the names of the gadgets that they desire and have your entire company join in on the celebration when you give them those gadgets. Set aside a budget and facilitate your system administrators with something that they would enjoy having.

Make this System Admin Day a "No Work, Only Fun Day"–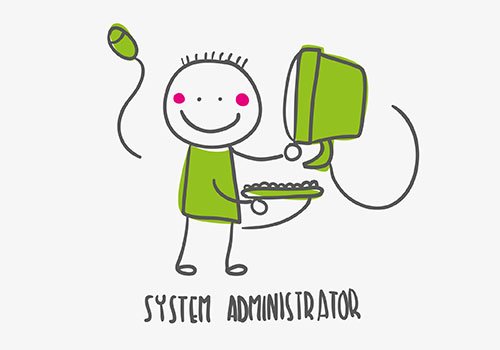 Now, we know it is not possible to carry out operations with ease without having your sysadmins overlook and take care of the technical aspects, but, on this day, you can maybe have your IT team take a break from the hustle and bustle of the tech world and engage your employees in some fun and tech-related activities and games. It should be fun to watch a management department employee trying to put together a script that actually works.

Break out of your shell this System Admin Day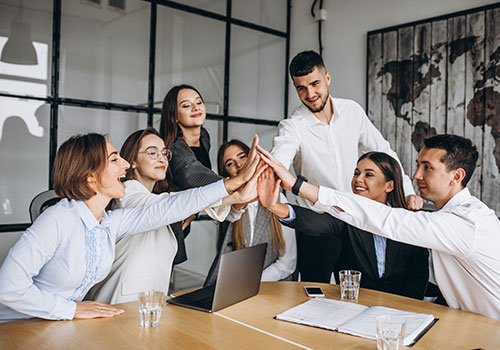 Other days of the year, sysadmins are hardly recognized, let alone celebrated. There are also times when they are treated less like a colleague and more like a third party vendor or customer service exec. Which is why many sysadmins feel left out and not a part of the team. This System Administrator Appreciation Day, make sure your employees get to know your sysadmins as for the people they are and make them a part of your team. Set a tone for how they should be treated and appreciate their professional excellence.
For more such updates and perspectives around Digital Innovation, IoT, Data Infrastructure, AI & Cybsercurity, go to AI-Techpark.com.