AI innovation is on a high rise and all the advancement in AI Technology is paving the way for ai-tech-powered groundbreaking solutions across industries. Read more here
AI Technology has grown and transformed the way we carry out several processes in almost every aspect of our life. Starting from automation to analytical predictions, AI Technology has been covering a vast portion of the performance landscape, only to enhance and elevate it. Tesla and Neuralink founder, Elon Musk is known for blurring the line between machines and humans by developing implants and devices that can seamlessly make our brains interact with our machines, and not to mention, without friction.
Last year, Musk made the headlines for several reasons, one of them being the live demonstration of his biohacking brain implant that will be able to control digital devices like smartphones and computers with the minds of the users.
This live demonstration was a testament to the lengths that AI and technology can go to scale the enhancements and make a machine as human as possible.
Type of Innovations that we can foresee in the future with fundings to vouch for
Behavior Change with Digital Health Platforms such as Noom
Recently in the news for raising $540 Million, Noom leverages AI and virtual robots along with self-learning programs to help users in attaining healthier habits, reversing diseases, and reducing the risk of chronic health problems.
"Most people want to eat healthier, exercise more, be less stressed, and get better sleep, but it's not easy to change these behaviors. This strategic round of funding reflects our investors' confidence in the immense opportunity we have in building a business around helping as many people as possible live healthier lives through behavior change," said Saeju Jeong, Co-founder and CEO of Noom.
Digital Experience Analytics with Contentsquare
Contentsquare is a global leader in digital experience analytics known for analyzing customer behavior via trillions of varied interactions. Contentsquare has now completed a $500 Million Series E funding round, bringing its valuation to $2.8 Billion.
Innovation is in Contentsquare's DNA and the recent funding is a testament to the tremendous hard work of the company's passionate and highly ambitious team. The growth of this organization has been accelerated by the shift of the world towards digitization, and Contentsquare's technology answers many of the digital transformation challenges that brands face in the modern world, claims Jonathan Cherki, CEO and Founder of Contentsquare.
Real-Time Frictionless Fraud & Abuse Prevention with Forter
E-commerce Fraud Prevention Leader Forter recently closed a $300 million in Series F funding to help fight frauds. As digital transformation becomes the need of the hour, real-time e-commerce fraud prevention automation has made Forter a pioneer in the said field. With fraud insights for informed decision making, the payments sector is now covered for intelligent fraud prevention.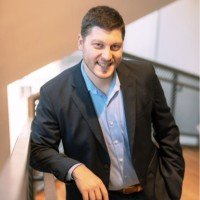 Forter has set a new standard for trust in commerce. This platform brings together payment providers, merchants, and banks to drastically enhance authorization rates, allow consumers to shop with greater convenience, eliminate false declines and enjoy a highly personalized and a secure experience, said Michael Reitblat, CEO and co-founder, Forter. Forter is known for transforming fraud prevention into a revenue as well as growth enablement engine for the entire consortium of participating merchants, ensuring that the company's customers can attract, convert and retain the top, best shoppers.
Digital Transformation via Blockchain with Figure
Blockchain tech pioneer Figure who is now valued at $3.2 Billion after closing a Series D $200 Million funding round is known for leveraging a public, permissionless, open source, and decentralized blockchain, Provenance to digitally transform asset marketplaces.
Sachin Jaitly, General Partner at Morgan Creek, and Board member at Figure explains how Provenance as a new set of financial rails that is faster and cost effective as compared to the alternative solutions, is on the precipice of becoming adopted by top tier financial institutions. This means that now is a prominent time to unlock value in many ways and also the reason why investors are extremely thrilled to support the Figure team.
Communications Platform as a Service with IntelePeer
Leading CPaaS provider, IntelePeer has raised $110M in new funding to become the world's leading CPaaS innovator. IntelePeer is responsible for empowering several organizations to engage with their customers through SMS, social messaging, and voice while providing AI Technology-driven automation.
Frank Fawzi, IntelePeer CEO believes that this is validation in true sense, of the long-term strategy that the company embarked upon 4 years ago for expanding and growing beyond session initiation protocol (SIP) and voice into a complete solutions provider of omni-channel communication. He offers his gratitude to the recent successes of IntelePeer's CPaaS-driven automation and AI-driven customer implementations along with the great efforts and creativity of its team members over the years, the growth of the company will be organic by significantly expanding the size of the sales, marketing, product and development teams of the company, and also inorganic via the acquisition of firms and organizations that have compelling technology and complementary a go-to-market approach.
Streaming Platform for enhanced Learning with MasterClass
MasterClass, the innovative edtech platform that enables learners to learn from the best has now completed a Series F funding round of $225 Million. With this new funding, the company aims at increasing its content production, expansion in international markets, and launching new enterprises to cater to different sizes of business.
"Over the past several years we have seen a surge in subscriber growth as people are driven to fulfill their desire for lifelong learning outside of the confines of traditional education — MasterClass enables that, with our incredible roster of instructors, cinematic production capabilities and singular focus on restoring the joy of learning," said David Rogier, founder and CEO of MasterClass.
Optimization of payments and treasury infrastructure for internet business with Circle
Global financial technology company Circle is being featured across industries for raising 440 million in financing. Circle will be seen utilizing these funds to fuel the growth and organizational development of its innovative technology to capitalize on global growth of dollar digital currency.
For more such updates and perspectives around Digital Innovation, IoT, Data Infrastructure, AI & Cybsercurity, go to AI-Techpark.com.
As a company, Circle has remained committed to its vision and mission of raising global economic prosperity through the power of digital currency, breakthroughs in programmable money, and blockchains. The sustained global demand for the services offered by Circle, powering the increased growth of USDC, as the highly trusted as well as a seamlessly regulated dollar digital currency, indicates that the company is one step closer to achieving its mission. With robust supporters committed to Circle's mission and vision, it will redouble its efforts to expand into newer markets, continue to drive fundamental technology innovation and grow its team, said Jeremy Allaire, Circle co-founder and CEO.