Women History Month also means celebrating the women around us who have made an impact on the industry. Let us celebrate such inspiring women in cybersecurity, today!
It's Women History Month and also the time when the prominence of technology is at an all-time high. As advances are being made in the field of tech, the absence of women in the field can be witnessed. This labor shortage can be seen impacting the quality of innovation and strategic decision making of the technical side of businesses. The gender gap is quite evident, but it is seen widening in specific areas such as cybersecurity. This means there is a large talent pool out there that hasn't been tapped yet. One of the reasons why there are not many women in the cybersecurity field could be because there are very few role models in the leadership positions that can set an example for young women wanting to pursue a career in cybersecurity.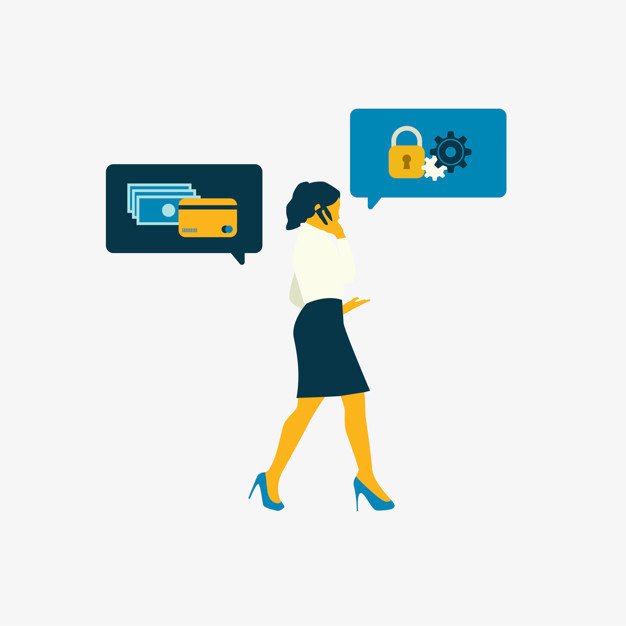 The sparks of innovations are seen kindling in the sectors where inclusion is a priority and women are given a platform to showcase their expertise, and cybersecurity poses the need to be one of them.
To get on the path of change, let us look at some women leaders in the cybersecurity arena that are doing wonders and levelling the field for the upcoming female cybersecurity professionals.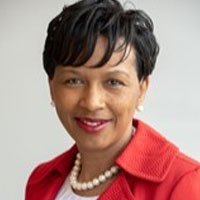 Renee Forney is a cybersecurity expert who now serves as the Senior Director, Azure Hardware Systems and Infrastructure Security. She has been the Executive Director for the DHS CyberSkills Management Support Initiative where she managed projects related to cybersecurity for the U.S. Department of Homeland Security.
Renee has led several cyber governance and cyber risk management activity portfolios where she was responsible for regulatory guidance for threat intelligence and strategic alignment with compliances. Renee is also known for having served a tenure as the Deputy CIO of Cybersecurity and Enterprise Operations for the U.S. Department of Energy.
---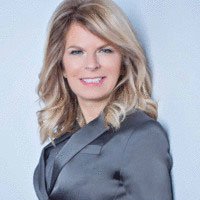 Nicole Eagan is the Chief Strategy Office and AI Officer at Darktrace where she is responsible for identifying and shaping up the strategic plan and direction of the Cyber AI vision of the company. She is known for establishing the company as a leader in AI-driven Cyber defense.
Nicole has held senior leadership roles at major companies such as Oracle, Quest Software, and HP Autonomy. Her pioneering work with Darktrace has made an impact on the industry where cyber-attacks can be stopped at a frequency of every three seconds by leveraging the powerful AI algorithms of the company.
---
Jenny Menna is the Vice President, Business Security Risk at Humana where she leads the governance, risk, and compliance teams. Jenny is known for serving as the Deputy Chief Information Security Officer at the U.S. Bank where she led the Information Systems Security Intelligence, cyber exercise, and Business Line Information Security Officer Teams.
With her contributions to cybersecurity alliances and threat intelligence strategies, not only has Jenny left a mark on the cybersecurity aspect of the U.S. Bank, but also on the entire financial sector as a whole.
---
Angela McKay is the Director at Google for Emerging Threats and Risk Mitigation – Prevention. She has previously held the role of Senior Director, Cybersecurity Policy and Strategy at Microsoft. She is known for her insights on the sophistication and volume of cyber-attacks and how they went from a linear to an exponential growth.
Angela's belief lies in creating an ecosystem that is more stable in the longer terms while leveraging the deterrents as a way to change the behavior of the attacks and how they are dealt with. Her contribution to the computing ecosystems for trust advancements is exemplary.
---
Rosa Bolger is the Vice President of Cybersecurity Operations at IBM where she utilizes her 20 years of experience in driving the web strategies and cybersecurity across the infrastructure framework of IBM. Rosa is a subject matter expert on developing strategies and cultures of minimized risks and maximized protection.
She is also a professional in integrating the industry best practices of cybersecurity and DevOps with the aim of detecting threats early and responding intelligently. Along with cybersecurity, Rosa also has experience with network architectures and Unix/Linux system administrations.
---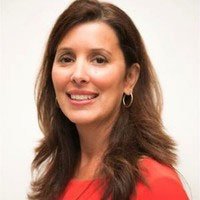 Carolyn Crandall is the Chief Security Advocate and the Chief Marketing Officer at Attivo Networks which specializes in lateral movement attack detection and privilege escalation prevention. As the Chief Security Advocate, Carolyn actively brings in awareness by speaking on topics such as security innovation at several industry events and CISO forums.
The portfolio of Attivo Networks offers patented innovative defense at mission critical endpoints and points of attack to ensure that the entire network across cloud is protected, and Carolyn hosts several educational seminars around the same.
---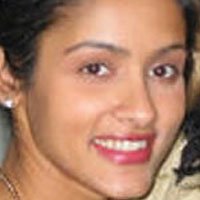 Jaya Baloo is the Chief Information Security Officer at Avast and one of the top 100 CISO's of 2017. Jaya's interest lies in the areas of quantum computing and its usage to make an impact on cybersecurity. She also has vast expertise in network architecture, cryptography, quantum communication networks, and security weaknesses in mobile as well as voice over IP.
According to Jaya, distribution of assets and inequality are the biggest cyber threat areas. She is also an advocate for women in cybersecurity and advises them to hold onto their passion as the industry needs women to keep the world safe.
Inspired by these and many other women in cybersecurity, it is time we create awareness and better opportunities for women to thrive and grow exponentially in this field!