IT service providers are advising firms that have expertise in information technology. Here are the ten leading companies who are famous for their IT services.
"The advance of technology is based on making it fit in so that you don't really even notice it, so it's part of everyday life." – Bill Gates, Founder of Microsoft
Apparently, the IT service providers that we have are responsible for the evolution of daily human routines. IT service providers are advising firms that have expertise in IT technology. There are seven major services which cover Backup and Disaster Recovery, Cloud Services, Network Security, Managed Print Services, Help Desk Support, IT Consulting and Computer Training. Furthermore, these are few areas into which IT service can be provided for small to medium-sized businesses.
The IT services market is expected to grow by USD 478.39 billion between 2021 and 2025, at a CAGR of more than 8% during the forecast period.
This intrigues us to know more about the top ten IT service providers in the market. Afterall, the rise of IT services is a worth-watch.
Here are world's leading providers that you must know of:
Microsoft:
Microsoft Corporation, headquartered in Redmond, Washington, is one of the world's largest corporations and ranks first on a list of the Top 10 IT Companies. Microsoft was founded on April 4, 1975, by Bill Gates and Paul Allen, and it has grown its market share by broadening its services from the operating system market to other types of software. It also used inorganic growth to increase revenue by acquiring a number of companies. Eventually, in 2016, Microsoft paid $26.2 billion for the acquisition of Linkedin, and in 2011, it paid 8.5 billion dollars for the acquisition of Skype Technologies.
Dell Technologies:
Dell Technologies Inc. is a multinational technology corporation based in Round Rock, Texas founded by Michael S. Dell. It was developed as a result of the merger of Dell and EMC Corporation in September 2016. It has generated an estimated 90 billion US dollars in global IT services revenue in 2020, making it the world's largest IT services company in terms of revenue.
Infosys:
Infosys is an Indian multinational corporation founded by Narayan Murthy that provides information technology solutions to its clients through business process consulting, software development, and business process outsourcing. By the end of March 2017, Infosys had approximately 200000 employees, with its headquarters in Bengaluru, India. It is the second largest Indian IT company by revenue in 2017, and it is one of the top ten IT companies in the world in terms of revenue.
Accenture:
Accenture is one of the largest information technology companies and is listed in the Fortune Global 500. Clarence DeLany founded this company in 1989, Hamilton, Bermuda. Accenture began as an accounting firm called Arthur Andersen which was a business and technology consulting firm. It split in 1989, and Andersen Consulting adopted its current name, Accenture, which means "accent of the future." The company employs over 400,000 people around the world. Accenture has several business units, each of which contributes significantly to the company's overall revenue generation.
TCS:
Tata Consultancy Services (TCS) has been ranked as the No. 1 Indian Multinational IT firm, with total revenue across diverse disciplines. TCS has its headquarters in Mumbai, India. It has many functional domains such as software development, consulting, infrastructure support, and business process outsourcing. It is amongst the world's top ten IT companies in terms of revenue. In 2017, it was also ranked tenth on the Fortune India 500 list.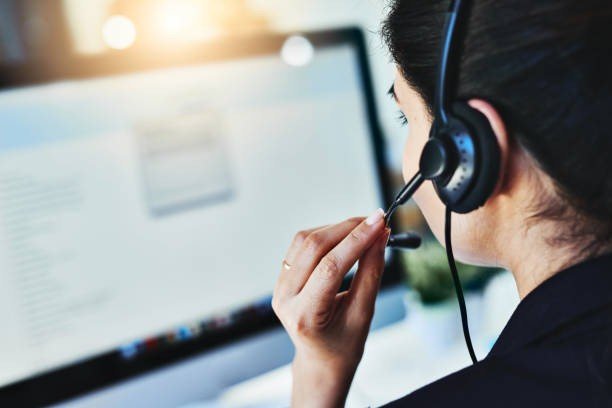 Cognizant:
Cognizant is a multinational IT services and consulting firm based in the United States. Its headquarters are in Teaneck, New Jersey, USA. Cognizant is also a Nasdaq member and is ranked 205 on the Fortune 500 list. Cognizant's revenue has steadily increased, rising from $7.7 billion to $13.5 billion at the time of writing. By 2016, it had a workforce of around 260,000 people.
IBM:
International Business Machines Corporation (IBM) is a multinational technology corporation headquartered in Armonk, New York, that operates in over 171 countries. Cloud computing, cognitive computing, data analytics and the Internet of things, IT infrastructure, and security are major revenue generators. The revenue of IBM is $77.1 billion.
Oracle:
Oracle Corporation is a multinational American computing technology corporation headquartered in Austin, Texas. Until December 2020, the company was headquartered in Redwood Shores, California. Oracle was the world's second-largest software company by revenue and market capitalization in 2020.
SAP:
SAP SE(Systems Applications and Products) is a German multinational software corporation headquartered in Walldorf, Baden-Württemberg. They create enterprise solutions to track business functionality and customer relationships. ERP software is the specialty of this company. SAP is the world's third largest software manufacturer based on market capitalization, with over 88,000 employees in more than 130 countries. SAP has over 380,000 customers in more than 170 countries.
Capgemini:
Capgemini SE is a multinational French provider of IT services and consulting with headquarters in Paris. The brand is a global leader in IT services, offering consulting, professional services, and outsourcing, and is powered by over 190000 employees. Capgemini has merged its reputation as a major IT company over the last few years by acquiring several other industry players including iGate, Fahrenheit 212, LiquidHub-US, and others.
Conclusion
IT services are required by every organization. Most of them provide tailored services and maintenance contracts. The services provided by these organizations are beneficial for the client's growth. Being an IT service provider, the above companies have to tap definitive market segments to establish the target audience.
For more such updates and perspectives around Digital Innovation, IoT, Data Infrastructure, AI & Cybersecurity, go to AI-Techpark.com.