Acryl, Inc., a leading AI (artificial intelligence) technology company, unveils a pilot service for Jonathan®, an integrated AI platform that can be used in a variety of industries with a spectrum of users from non-experts to professional developers.
Jonathan is a complete AI platform that assists companies from planning to developing, operations, and customer support for AI services. Jonathan is mainly characterized by the ease of development and operation, convenience of use, and cost. With the growing demand for total AI As a Service (AIaaS), each individual service of Jonathan (Jonathan Intelligence™, Jonathan Flightbase™, Jonathan Bots™, Jonathan Marker™, Jonathan Datascope™) has been integrated into a total AI As a Services (AIaaS) platform that transforms to AI End-to-End Development DevOps Guaranteed. Based on the experience of more than 100 projects performed with leading domestic companies and public sectors in Korea for the past three years, Acryl has independently developed AI models specifically for the healthcare industry.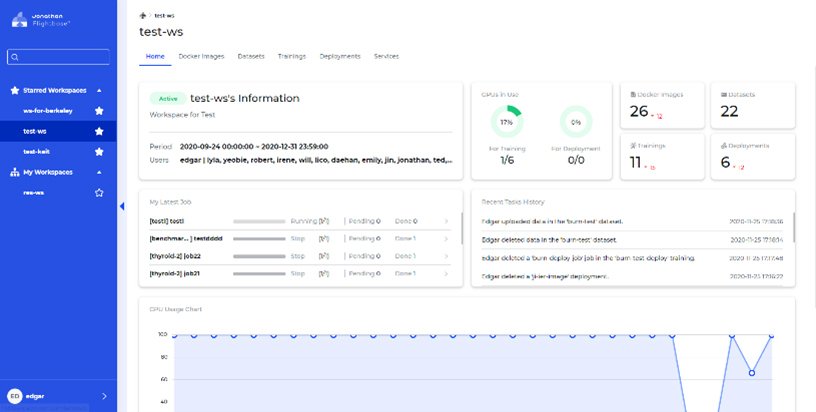 Mr. Jin Park, CEO of Acryl, said, "Through the launching of Acryl's integrated AI pilot service, users can experience Jonathan, a Korean flagship of AI DevOps that supports the development and operation of developers in various industries who want to create services and introduce technologies to overcome 'Technical Barriers' and help advance the 'Spontaneous AI Era' and focus more on the essential value of business."
Through the Jonathan's pilot service, which was released on December 1, 2020, experienced developers as well as users of all levels can freely upload the desired data to teach the model, and experience the performance test of the learned model. It is attracting the attention of companies that specially want to adapt AI, as they can bring out the insights and experience the entire process of developing and operating through AI. Jonathan's official announcement for the service will be provided along with an explanation of Jonathan's integration in detail at the 'ACRYL Next 2020' Conference to be held on December 22, 2020.
The 'ACRYL Next 2020' Conference, which will be the second year in 2020, will be conducted via online streaming at Acryl's YouTube channel under the title of 'Jonathan's A New Flight: Healthcare'. At the conference, Acryl plans to share insights about Jonathan and how it applies to the AI healthcare industry, focusing on the case of medical AI, and to present 'Jonathan's NEXT' preparation for a leap as a medical AI Platform. Participation in the conference is possible through the official Acryl's YouTube channel without registering.