If you are a marketer, you should start getting familiar with AI now so that you can be ahead of the curve in 2023. Learn how to incorporate it into your campaigns.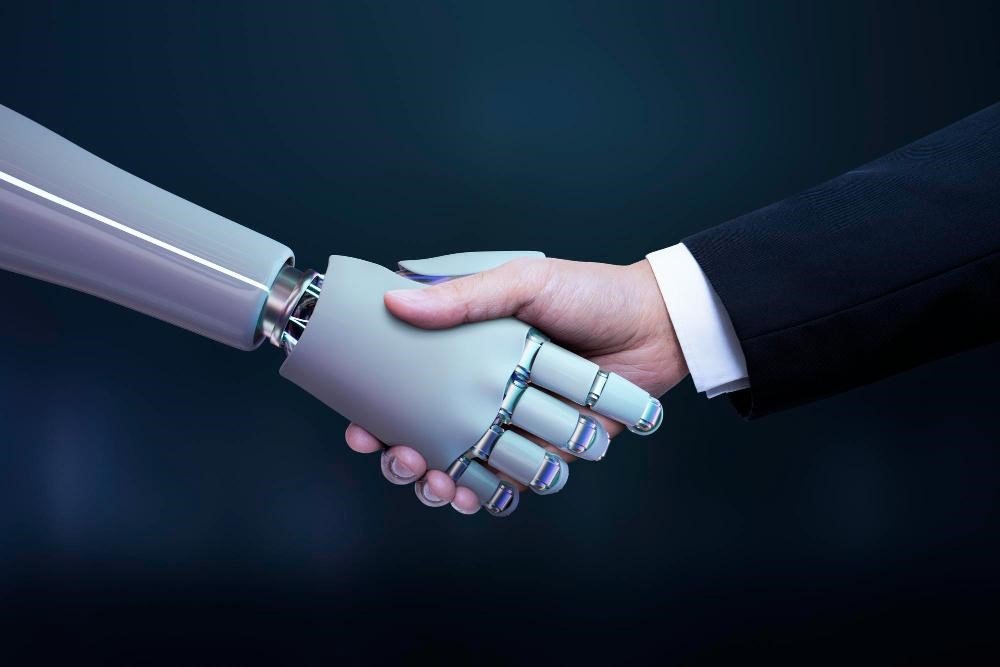 In the next few years, artificial intelligence (AI) is going to take over many aspects of marketing. From personalized ads and customer service to predictive analytics and content creation, AI will change the landscape of marketing as you know it. If you are a marketer, you should start getting familiar with AI now so that you can be ahead of the curve in 2023. Learn how to incorporate it into your campaigns.
As technology continues to evolve, marketing strategies must adapt to keep up with the times. AI marketing is one of them. It has been transforming businesses for the past few years and will continue to do so in 2023. According to statistics, the market for artificial intelligence (AI) in marketing was worth $15.84 billion last year.
Its value is expected to be worth more than $107.5 billion by 2028. So, whether your business is only getting started or looking for ways to explore new opportunities, taking advantage of what AI offers can be invaluable. Let's take a closer look at how you can get started with it.
What is AI Marketing?
AI marketing is an innovative and rapidly growing technology that seeks to optimize the customer experience by leveraging artificial intelligence (AI). By analyzing and assessing customer data, AI marketing can deliver personalized content that is tailored to the individual. This content may include:
Tailored product recommendations;
Discount offers;
Special newsletters catering to the customers' interests and needs.
Harnessing the power of AI marketing can enable businesses to create meaningful connections with their customers and develop highly successful campaigns that boost conversion rates.
With its boundless possibilities, it is no surprise AI marketing has revolutionized how businesses approach digital marketing in today's ever-evolving consumer landscape.
Five Steps You Need to Take to Get Started with AI Marketing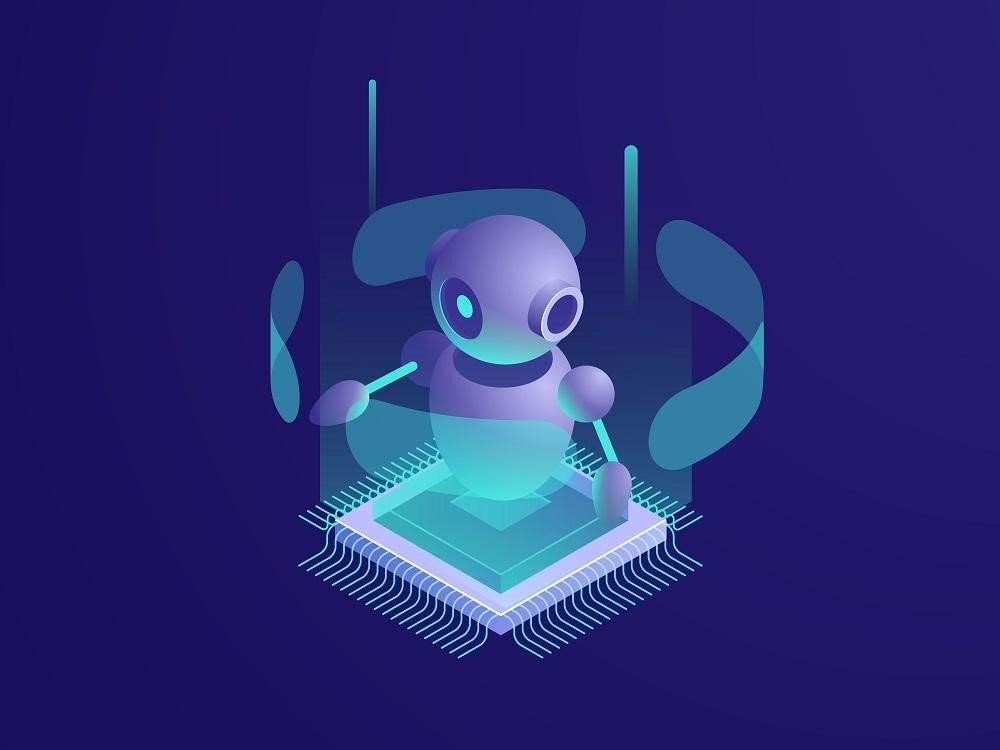 If you are looking to take your business and marketing efforts to the next level, AI-powered solutions may be the answer for you. Artificial intelligence has already revolutionized countless industries, streamlining processes, introducing new technology, and enhancing virtually every customer experience it touches. Here are five steps that all businesses should consider if they want to get started with AI marketing, which will help them better reach their target audiences and maximize potential ROI:
#1. Define Your Marketing Goals
Clear, actionable marketing goals are essential to achieving desired results. Summing up your objectives into measurable targets gives focus to your strategy and enables indicators of success along the way. These can range from a certain number of leads generated each month to increased web traffic or social media engagement.
Defining long-term goals allows you to accurately assess what needs to be done for you to make those achievements possible. By understanding your ultimate destination, you will be well-equipped to create an effective blueprint that will lead directly to successful marketing outcomes.
#2. Research AI Marketing Software
Recent advancements in artificial intelligence (AI) have opened up brand new opportunities for marketers looking to optimize their strategies. AI marketing software can analyze vast amounts of data collected over time, giving digital marketers the ability to create specific buyer personas and make informed decisions about future campaigns.
The technology is also capable of quickly measuring the success of each campaign, providing valuable feedback that can be used to guide future endeavors and drive better ROI results. To begin taking advantage of this groundbreaking technology, businesses need to research potential AI marketing software solutions as soon as possible and take steps to incorporate them into their existing marketing plans.
#3. Choose the Right AI Marketing Software for Your Business
When selecting AI marketing software for your business, it is important to consider the current size and scope of your organization. Doing so will help to ensure that you are investing in the right tools that can meet the needs of both your sales and advertising teams in a cost-effective manner. Here are the best marketing tools for growing your business:
SEMrush;
Phrasee;
Seventh Sense;
Smartwriter.ai;
Optimove.
These tools will allow you to generate catchy, personalized emails, track the efficiency of your marketing efforts, create high-quality content, and much more. If you are unsure whether it is worthwhile to entrust content generation to machines or have concerns about its quality, contact the writing services professionals of Trust my Paper. They offer editing and proofreading services to help your content appeal to more customers.
Additionally, it is beneficial to research the features and capabilities of multiple software options to ensure that you choose the program with functions that are relevant to your particular business. Spending some extra time organizing these components ahead of time will save you from potential hassles, enabling you to ramp up your AI-based marketing efforts.
#4. Implement AI Marketing into Your Strategy
AI marketing has been revolutionizing the way businesses all around the world reach out to their customers. With the right AI marketing strategy, businesses can tailor ads and content to their audience more effectively, allowing them to develop a deeper connection with their customer base.
Many people find it difficult to produce high-quality material. Furthermore, proofreading takes a long time. If you are one of them, you can delegate this task to professionals at Best Essays Education's writing services website. This way, you can ensure that your content is persuasive, easy to understand, and conveys your key message to your audience.
AI is also incredibly efficient when it comes to accessing, analyzing, and making use of customer data for targeted campaigns, resulting in a higher ROI on marketing efforts. Implementing such a strategy into your current marketing plan could help you unlock potential opportunities and gain insights sure to take your business to new heights.
#5. Evaluate and Adjust Your AI Marketing Strategy as Needed
Adjusting your AI marketing strategy regularly is essential to ensure it remains successful. You should always evaluate your current performance and the results you see from your AI-driven initiatives.
By regularly reviewing your AI-based campaigns, you can make necessary adjustments to keep them effective. Additionally, you should be aware of the overall environment in which you are engaging customers for further optimization of your AI marketing strategy.
Keeping track of changes in competitors' tactics and customer preferences will allow you to identify new opportunities that may be taking place and adjust your current strategy accordingly. One should also mention that any strategy adjustment should be made with the larger goal of enhancing the customer experience in mind so that they remain engaged throughout their journey with your brand.
Conclusion
As you can see, there are a lot of factors to consider when it comes to implementing an AI marketing strategy into your business. But if you take the time to do your research and define your goals, you'll be well on your way to finding the right software for your needs.
And once you have implemented AI marketing into your strategy, do not forget to evaluate and adjust as needed – after all, with AI marketing ever-changing and evolving, what works today may not work tomorrow. So, you should keep an open mind, stay adaptable, and watch as your business grows by leaps and bounds thanks to the power of AI marketing.
Visit AITechPark for cutting-edge Tech Trends around AI, ML, Cybersecurity, along with AITech News, and timely updates from industry professionals!