Caroline Hynes, Director of Product at AI-based customer engagement platform Zendesk, discusses why CX leaders need a comprehensive customer view
1. Tell us how you came to be the Director of Product at Zendesk. What does your role entail?
As the Director of Product, I have the responsibility for our analytics product, Explore. I lead a team of product managers and collaborate with our customers, Engineering, Design, Sales, Product Marketing and Support teams to identify customer and market needs to help inform our product roadmap.
One of my favorite parts of my role is working with customers to understand their needs, what they enjoy about the product. But, for me understanding the gaps or friction points for their use cases and trying to solve them as best as possible, is also integral to the role.
2. Can you tell us about your career path as a product director in the tech industry?
My career has always been in technology. I started working in a start-up in San Francisco during the first dotcom boom, and have worked in various industries and companies across Europe and the US including Disney, British Telecom, WPP, Paddy Power, and Intercom. I have had roles in both project delivery and product management.
The opportunity to work cross-functionally, collaborate and learn from others has ensured my career has been an ongoing learning experience for which I'm incredibly grateful.
3. What is the impact of intelligent / AI-based analytics on customer acquisition?
Analytics is the key to both customer retention and acquisition. For example, the past few months has shown companies that customers are increasingly turning to messaging, texting, and chat for support, and also looking at self-service for answers. The most successful companies are the ones that have added messaging and live channels to meet current customers where they are at, and are well set to acquire new customers.
4. How does it help businesses to analyze outcomes better by creating metrics and attributes?
Having the relevant data available to CX leaders in a comprehensive manner is impactful, both for the customer and the CX team, and ultimately, the business. Gaining insights, not only into the volume of customer contacts, first response rates and resolution times but also being able to assess why customers are contacting and identifying trends, is hugely powerful. Understanding customer contact trends can help an organization identify areas for improvement or change in process, communications or even product, and build a muscle to pre-empt such reasons for contact in the future. Another benefit of analyzing data is that it gives insight into agent performance, training opportunities, and with the trend information, CX leaders can better decide how to scale and adjust their teams, processes and other communications.
The insights gained are even more critical now, as customer support teams are growing, while being under increased pressure with rising customer contacts. Therefore, optimizing response times, staff assignment and taking action based on the data can make all the difference.
5. What is the importance of predictive AI and forecast analytics in providing efficient services?
Understanding customer contacts, ticket volumes, and trends is critical to driving effective and efficient services. However, the power of the data is increased significantly when it can be leveraged to predict customer needs and staffing requirements.
Evolving the CX experience by drawing on the single view of the customer data that is available to shift the experience from reactive to proactive is game-changing and furthers the strategic role of CX.
Predicting workforce requirements based on historical data and trends so that staffing levels, experience and skills are scheduled more efficiently is critical. The importance of workforce management (WFM) has increased, as organizations adjust to the changes that the global pandemic has imposed on how we work and the frequency of customer contacts.
6. How does localized customer analytics aid in enhancing CX?
Since the beginning of 2020, customer experience teams across the globe have been responding to a record-high volume of tickets. As this volatility continues to vary significantly across regions, it's important for companies to analyze their customer analytics at a local level in order to be more prescriptive on how to provide the best support. For example, as many countries enter a new phase in their pandemic response, companies can prepare for a potential stabilization in support requests and re-allocate agents to another region where ticket volumes are still surging.
7. How does Zendesk ensure a secure product in its modern sales CRM?
At Zendesk, security is a top priority across all our teams. There is strong coordination between Product, Engineering, and Security teams to ensure everyone is well-aligned, and we deliver a secure and safe experience. For example, the Security team provides requirements, advice and support when needed, and the Product team ensures implementation is done as required.
Apart from this strong collaboration, we have also invested in strengthening the use of best practices on vulnerability management throughout the company, besides having frequent patching cycles and staying up to date with the latest technologies. Finally, to help assure our customers about meeting various industry standards and good practices, we make sure we stay in compliance with various frameworks including SOC2, ISO27001 and FedRAMP.
8. What advice would you like to give tech start-ups in the AI space?
For tech start-ups, and especially those in the product space, I'd advise a couple of things specifically:
Talk to your customers frequently, and rather than focusing on feature requests try to understand the problem they are trying to solve and the impact they are hoping to drive.
Build data into your product from the start. I've lived through the experience of building products and de-prioritizing the data reporting side of things, because of timelines. It's a false economy!
Create a bias towards progress in your teams. Software will never be perfect, but there is so much benefit to getting it into the hands of your users, getting feedback and iterating.
As you scale and grow, it is natural for the alignment between teams (Product / Engineering / Go-to-Market) to diverge, and therefore, it is important there is prioritization and focus on cross-functional communication and collaboration.
More information on how startups can adopt CX practices can be found here.
9. How can enterprises prepare for AI-driven business processes?
We're all seeing that AI is everywhere now and there's even more potential for it to bring value to small things like a website chatbot and a major sector such as customer experience.
We need to focus on applying AI to use cases where it can move the needle, and also recognize that AI still needs to be developed alongside humans in order to differentiate between right and wrong.
Overall, the technology will get better over time, as more data is used and training is done.
10. What are some major developments Zendesk is planning in the upcoming months?
We are excited to be launching new capabilities to our Explore product, which will enable leaders to understand changing customer needs in real-time to improve the entire customer experience. This includes allowing CX teams to spot and react to trends with live charts and dashboards and provide better and smarter support, and share these learnings and collaborate with teammates.
11. What movie inspires you the most?
To be honest, I'm more a book-lover! However, a movie that inspired me in recent years was La-La Land. The energy, the costumes, the vibrancy of colors, the singing and dancing to tell the story reminded me of old black-and-white Fred Astaire movies that I loved watching on Saturday mornings as a child. It was a movie that made me smile, cry, and want to sing and dance – ultimately it made me feel something and that is always inspiring.
12. Can you tell us about your team and how it supports you?
The Explore team is pretty special! We are distributed across Dublin, Montpellier and San Francisco, but we never allowed the tyranny of distance to negatively impact how we collaborated and had fun as a team. Now that we are all working from home and somewhat even more distributed, we have kept a sense of team and support for each other by not forgetting about the human element of all of this – asking each other how they are doing, understanding if someone needs support or just maybe a bit of space, understanding our product goals and working towards them.
13. We have heard a lot about Zendesk's joyful work culture. Please share with us some of the fun pictures of your workplace.
14. Can you give us a glimpse of some of the apps on your phone?
While I have a lot of apps, there are two that I use the most – Strava and Whoop. Not only do I obsess about data professionally, but I'm also equally obsessed personally. I am a keen runner and I use these apps to understand where I can make marginal gains in my training, my sleep and my effort to make improvements in my racing.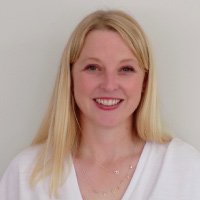 Caroline Hynes
Caroline Hynes, Director of Product at Zendesk, has extensive experience in product development, program and people management. At Zendesk, she innovates on how enterprise employees work and collaborate. Her prior experience includes Disney, British Telecom, Paddy Power, Intercom, Smartbox, Postbank Ireland, Schematic (WPP), working both on the delivery side of products and on product management. Caroline has a Masters in Management from the UCD Michael Smurfit Graduate Business School, a Masters in Digital Media Design from the Dublin Institute of Technology, and a BA in Communication Studies from Dublin City University.