CEO Michael Jaszczyk of GK Software USA on retail AI tech for better in-store CX, omnichannel POS, and creating a level playing field for smaller retailers   
1. Tell us what your roles as the CEO of GK Software involve on a day-to-day basis.
As CEO of GK Software USA, I work to maintain and enhance our global reputation as the supplier of one of the most innovative and complete retail software platforms and suite of services. We provide a future-proof foundation to support retailers' customer engagement strategies, and my job is to make sure we remain at the forefront of industry change and fulfilling retailer needs through technology and expert support.
2. Can you tell us about your professional journey into the retail AI tech industry?
My first job, after having worked with computers already for 12 years, was with a large furniture retailer. Although I was hired as a programmer, I had to work in every department for three months: Sales, Accounting, Marketing, Distribution, etc.
Having to count 80,000 area rugs by hand every year, writing each item number into a list by hand quickly triggered my passion to optimize retail with technology.
Years later, after moving over to the supplier side, our software was the backbone for the Metro Group Future Store in Europe in 2003 premiering RFID, Personal Self-Scanning and InStore-Personalization using AI.
3. How do you think AI technology is helping to resolve food wastage?
AI enables a dynamic pricing approach that allows grocers to optimally adjust prices in real time based on a number of data inputs. These factors include each food's expiration timeline, customer behavior trends and their willingness to buy at each stage of ripeness. But, it does not only look at the individual products, the magic begins when the algorithms analyze related products and how sales of one product affects the sales of other products. This is where AI outperforms the human brain, as AI can monitor all related effects in order to recommend to lower the price of another product to drive sales of perishable items, or to raise the price of an item which is commonly sold with perishable items to make up for the margin loss on the produce item.
AI also constantly evaluates customers' price/value perception and how price influences behavior change. AI and dynamic pricing allow supermarkets to make the best price decisions every time – for every product across every channel to suit their unique needs. With AI, when food nears its "best by" or "best before" date, intelligent price optimization determines the best price to drive sales – so that the food is bought before it ends up in the landfill, and the margin isn't compromised either.
4. Why do you think smaller enterprises should make a move to AI/ML-enabled personalized services within their retail stores?
Running a smaller enterprise often means working with smaller teams or having access to fewer resources. This puts them at a disadvantage against larger competitors, who can commit more to deploy robust personalization programs for customers. Basically, AI is like a robot in a factory for a smaller retailer, giving the store personnel time to work with their customers.
There is so much potential with AI to reduce the effort in a store, allowing employees to do their intended job – that of providing an excellent customer experience. With AI and ML, any retailer can fully automate their processes, leveling the playing field or even giving them the competitive edge to make better decisions faster and more accurately.
5. How do you think your AI-based dynamic pricing tool impacts the retail industry?
Automated pricing can help grocers compete in a modern marketplace. Of course, there have always been many important factors influencing price: supply costs, customer price sensitivity, competitor price, labor costs and more. But today, consumer preferences and tastes change faster than ever before – and their access to price comparison tools is universal. There's no room for best-guess pricing, and AI eliminates the need to take that approach. With our dynamic pricing solution, retailers also gain a holistic view of their entire inventory, consumer behavior trends and competitor activity in real time to understand the connections between products, price and sales. They can optimize their strategies on the fly, minimize loss and better serve shoppers.
It is important to keep in mind that the AI is not taking control. It can be used for individualized prices based on defined margin constraints, and also act as a price recommendation engine for category managers, but the retailer remains in full control to act upon those recommendations.
6. What is the importance of individualized product recommendations for the retail sector?
Deep insights on product and customer behavior allows retailers to capture new customers and also deliver more value from the existing loyal customer base. By tapping into POS data, retailers using AI can suggest products or inform shoppers about new promotions or coupons. The key second step is to deliver these recommendations seamlessly across channels – either at the POS, in the aisle via digital signage, directly on their phones or even at the fuel pump outside the store. In the past, product recommendations have been used in, but also limited to, ecommerce. With our solutions, we provide a true omnichannel recommendation solution.
7. How is GK Software using AI for digital signage?
We understand that digital signage is a key part of ensuring relevant and timely communication with shoppers – targeting customers in the store based on factors such as geographic location, time of day and customer demographics. Digital signage has been around for years, but creating and keeping content up to date is costly. And, it's important to recognize that a screen in a store is not a television. You need specially designed content to push your message in 0.8 seconds as opposed to 30 seconds.
Based on our AI, we can predict the sales of products during a day. If products with a high margin sell better than predicted, there must be a trend. Perhaps someone on television was using a product the night before, or a YouTube video went viral. With real-time reinforcement learning, we can detect those trends and push those products automatically using AI-based digital signage. It is always easier to push a trend than to create one.
8. What digital innovation in the AI tech space will make its mark in 2020?
As a result of COVID-19, contactless and frictionless checkout will leave its mark. Customer experience in and around the store will continue to be the key factor that determines the long-term success of a retailer. Many are looking to adapt as concerns around in-store safety emerge, including a massive, here-to-stay spike in buy-online-pick-in-store (BOPIS) approach, but also mobile checkout or contactless payments. The key is that in any of these scenarios, a robust and flexible POS platform is what makes these options possible. A POS platform does not only drive traditional cash register operations, but must also provide the backbone for headless operations and dark stores.
9. How does your company keep pace with the exponentially growing AI tech space?
We set ourselves apart from the competition by providing flexible, scalable and secure omnichannel solutions that can be fully managed in the cloud across the entire enterprise.
It might sound strange coming from a POS vendor, but POS is not about POS anymore. Retailers need a platform which provides POS services across all channels, not just brick and mortar.
10. Can you tell us about your team and how it supports you?
I am very grateful that I had the opportunity to assemble a team of outstanding domain experts. Our team speaks retail as their first language and our AI team consists of some of the best mathematicians in their field.
But, as Frans Johansson describes in his book The Medici Effect, true innovation happens if two "trades" intersect and combine forces. My teams have built such an intersection combining tremendous retail experience with cutting edge AI technology.
11. What movie inspires you the most?
The obvious answer would be Minority Report, because of its themes around hyper-personalization, but Forrest Gump combines so many inspiring aspects in one movie. You can watch it 50 times and still find something new watching it the 51st time.
12. We would love to get a sneak-peek into your much-talked-about chic and fabulous work culture! Can you share pictures of office get-togethers or Friday fun activities with our audience?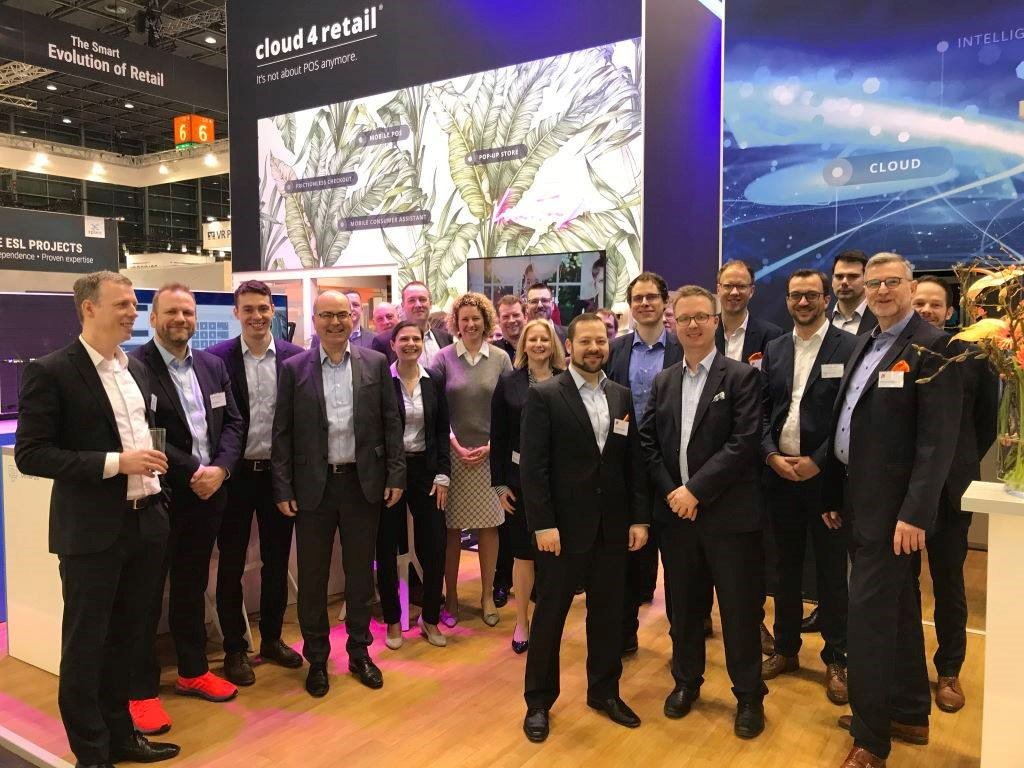 Michael Jaszczyk
Michael Jaszczyk, CEO and board member of GK Software USA, Inc. draws on an extensive wealth of experience, both in software development for the retail sector and as a manager at international IT companies, including MCRL AG, Pironet AG and SA2 Retail AG. He joined GK Software SE to lead the OpenScale business in late 2010, later becoming the CTO in 2011 in charge of developing the company's many software solutions. He was appointed CEO for North America in 2013.