Fashion industry is the one industry that has to stay in trend no matter what, with such pressure in place, learn what role AI has to play in revolutionizing the entire fashion scape.
AI has entered into a range of sectors with the ability to revolutionize companies and their growth through innovative technology, efficient operations and access to consumer and industry insights – that will offer a promising competitive advantage.
For industries like the fashion industry AI automation did not seem like an attractive tool for fashion leaders to use at first. But as we are aware, everyone needs to keep themselves updated and upgraded with the new technology in order to survive.
The new technology and AI-powered applications have the ability to transform businesses to generate significant industry growth and revenues compared to competitors using traditional methods.
According to Statista, the global artificial intelligence in the fashion market amounted to $270 M in 2018 and is projected to grow at a CAGR of 36.9% during the forecast period from 2019 to 2027, to $4.4 B by 2027. Let's learn the various AI applications and how businesses are developing customised strategies to augment their particular business models.
1. Visual Merchandising:
So to be true, it's been a long time fashion brands have figured out the value of 'The Design of The Shop Floor' to appeal to the consumers. Marketers dedicate every part of the scenery and visual flow of physical sales space. Visual merchandising is rapidly taking hold in the digital world as well. Operating concurrently with it's as basic as counterparts, visual merchandising helps the company to build branding and story, by using both ideas to optimize consumer interaction as well as to understand their pattern.
Visual Merchandising sends data across the network and showcases the right and perfect product with the right styling at the right place, to the right segment of users. And the way any brand incorporates design elements into their digital storefront helps develop the relationship between brand and consumer – that is essential in driving customer acquisition.
2. Consumer Personalisation
Data is everywhere, with increasingly comprehensive data processing, fashion experts have also started using AI analytics to hyper-personalise the shopping experience. Let's learn a few examples of how AI is helping the fashion industry in personalizing the consumer personalization.
Like for instance, Amazon is changing the future of shopping by reshaping the customer experience. By taking advantage of data from CRM along with consumer's browsing habits to analyse the best ways to create a seamless experience for every new visitor. Personalisation goes beyond your site, from your social account to your email campaigns or even an in-store experience for retailers.
Consumer personalisation is all about knowing the customers' needs, adopting a personal approach and thinking outside the box to excel in a 'personalised experience' for each and every user.
Clothing Design:
Using an optimal algorithm which analyses previous styles and possible trends, AI develops new comprehensive clothing design to compete with sewing patterns. Retailers can directly opt to submit AI-designed clothing to the manufacturing firm to implement as an add-on step to simplify the pattern making and alteration process. Tailored fit clothes help brands leveraging advanced data analytics to deliver personalization.
Personalized Suggestions/Recommendations:
E-commerce platforms use Artificial Intelligence and Data analytics to drive traffic to other products by using recommendation features. For instance, recently Amazon reported that its recommendation engines account for up to 55% of overall revenue on the basis of its ability to customize the recommendations and suggestions.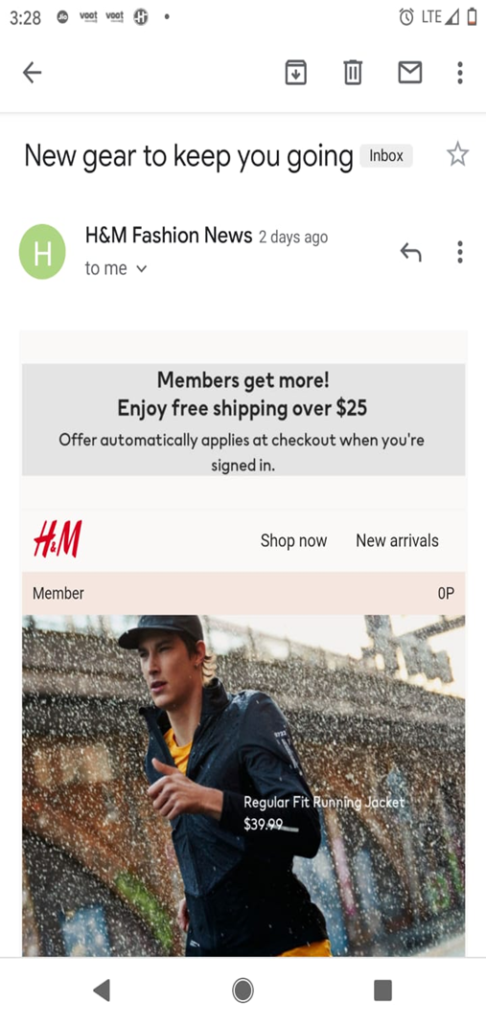 3. Visual Search:
Earlier, when we didn't know the name of the particular products or things we used to describe it on google or other e-commerce platforms in order to achieve the result of getting the same product search, but it was tedious, right? And there was no surety of getting the exact piece you wanted. But with the magic of AI, now you can search the products you like with visual search.
For instance, you liked a particular pair of formal wear but you don't know what brand it is or what it is called, what you can do is, simply click the picture of it, like a text-based search, you upload the image in search engine/ecommerce search bar and ta da! You got the product you were searching for. Most of the brands now use the photo "tags' ' with an extensive catalogue of products and then display similar search results as well as suggestions.
In the below attached snippet you can see, how amazon helps customers find what they are looking for or any other fashion inspirations that they have lately gathered via Pinterest or any other portals. This way the brand solidifies its relationship with you for showcasing added ease. This also allows the customers to go with their trend and personalized style and gives them a sense of belonging with the brand.
4. Combating Counterfeits:
So, because you can't touch and feel things physically, it will be a challenge for every customer to recognize a counterfeit product from a third-party vendor. At times, on e-commerce platforms, the images look rosy and convincing enough but in reality they perform poorly. It can leave a bad taste and negatively affect the consumer's view of the brand. Many of the brands draw on large datasets and photos from various e-commerce platforms and use AI to evaluate and determine the potential counterfeit goods.
5. Productivity Improvement:
After the evolution of Artificial Intelligence, it got positive influence on the global fashion industry. – from online fashion assistants to enhance customer service, to anticipate predicted trends, to customized products, to improve logistical operations, to create more sustainable solutions for product manufacturing.
Almost all the major brands have started investing in AI-powered virtual assistants, by using these techniques – it is now evident that AI has tremendous market potential. One of the foremost advantages of AI technology is that – it allows fashion companies to automate routine or mundane activities normally done by humans. AI-based virtual assistance will now help in performing Data entry and customer service.
Like for instance, giants like Alibaba, Amazon, H&M, Tommy Hilfiger and many more companies are learning to benefit greatly by harnessing the underlying power of Artificial Intelligence. Through the use of AI and big data, fashion retailers are able to use such solutions to predict best or worst sellers with better accuracy than before. Plus through this technology, retailers will not only open a field of opportunity for growth in profit but also with customer's feedback and choices of the particular clothes, the productivity will also improve.
6. Trend Forecasting:
Now AI will help in enhancing and providing confidence to the innovative decision making phase of fashion product creation. It will help by monitoring design elements such as colour, material, trends and patterns.
Brands like Zara and H&M – using AI and ML platforms to spot fast changing fashion trends and bring the new fashion products to stores quicker than the others. Zara and H&M – have been delivering instant satisfaction to retail buyers by identifying seasonal demands.
There are two types of important trends fashion experts are looking to calculate using AI-based technology:
Time to Market Speed: AI-based tech will help in assessing how long before an item is expected to hit the market.
Type of Product: AI-based tech will assess the type and style of the apparel that is projected to sell the maximum amount during a specific period of time.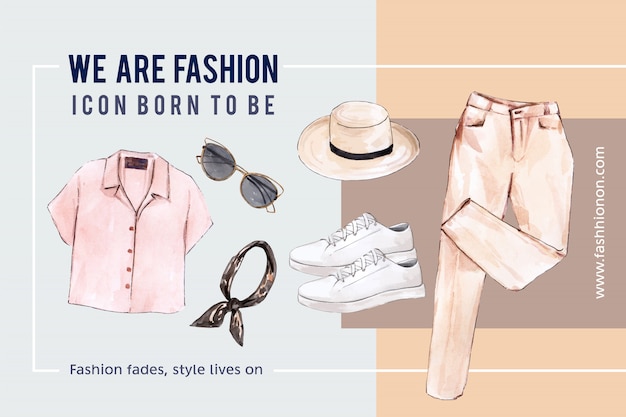 Conclusion:
There are multiple ways in which AI and Machine Learning innovations have a positive influence on the global fashion industry, it includes the use of online fashion assistants to enhance and improve the customer service, anticipate predicted trends, customise products, improve logistical operations and create more sustainable solutions for product manufacturing.
Using AI-based tech in the fashion industry, will also lead the way to greater sustainability by reducing inventory waste.